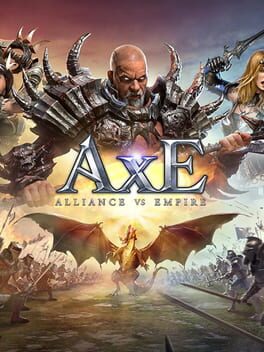 AxE: Alliance vs Empire
February 2019 (4 years ago)
Google PlayApp Store (iPhone)App Store (iPad)Official WebsiteFacebook
Website
Get this game
Social media
Is this game dead?
AxE: Alliance vs Empire
February 2019 (4 years ago)
Google PlayApp Store (iPhone)App Store (iPad)Official WebsiteFacebook
THE ENDLESS CONFLICT Thousands of years ago two gods battled to seize control of the world. Their war raged across the land for countless years until finally, they sealed themselves away. As time passed, their followers divided into the Galanos Alliance and Darkhaan Empire - the Empire wishes to resurrect the gods to restore peace, but the Alliance believes that such actions would inevitably unleash chaos onto the land again. This difference in ideals led the two great nations to clash and the victor will decide the fate of the world.
Compare AxE: Alliance vs Empire